Now to my 3rd release, I must have been out of my mind when I decided to sub this episode!! After subbing 2 normal episodes and with barely any experience I went on an select a 1.5hr special!!!
There were many people talking at the same time so it was pretty hard to get everything they were saying, still I tried my best to sub it all. This was such a challenge, I thought I would never finish it, but well finally here it is.

It's a very entertaining episode, mainly because they have lots of guests. I decided on this episode because I wanted to sub all episodes related to driving, because those are definitely the most entertaining for me, so look forward to the driving challenge :)

This reminds me I have only one episode left where the boys have a driving challenge, but I 'm still searching for a good quality raw file, so if anybody knows where to find this raw video, please leave me a comment. (Episode aired 2014.10.30)

This are softsubs for episode aired on 2016.04.11.


REMINDER: English is not my first language so I beg for your comprehension when using the subs, I tried to make them as clear as possible. I will gladly welcome any feedback you can give me as I will like to improve my subbing abilities.
Ok so now to the link, these are only softsubs format .ass so please be sure to have a video player that reads this subtitles. I recomend VCL media player.
Download HERE
I used the raw video file shared on
kis_my_ft2 community
So this is my second release, this are softsubs for episode aired on 2016.02.22.

Remember that English is not my first language so I beg for your comprehension when using the subs, I tried to make them as clear as possible. I will gladly welcome any feedback you can give me as I will like to improve my subbing abilities.

Hope you enjoy watching this episode, there was a shocking result for "The King", Fujigaya!!!
Ok so now to the link, these are only softsubs format .ass so please be sure to have a video player that reads this subtitles. I recomend VCL media player.
Download here
I used the raw video file shared on
kis_my_ft2
community
This is my first time ever subbing something so it was a fun ride. From learning how to use Aegisub to uploading the file and posting into a community :D

English is not my first language so I beg for your comprehension when using the subs, I tried to make them as clear as possible. I will gladly welcome any feedback you can give me as I will like to improve my subbing abilities.

I've been in this fandom for many years and was always very grateful to all the subbing communities or individuals who shared their softsubs or hardsubs till now. Since then I wanted to contribute to the fandom and I've been studying Japanese for about 8.5 years and through serious thinking I decided it was my time to give something back to this beautiful fandom.

I hope you enjoy watching this episode, it was so much fun to watch specially having DAIGO as a guest.




Ok so now to the link, these are only softsubs format .ass so please be sure to have a video player that reads this subtitles.
Download
The other day I tried to google articles about second lead syndrome, but there were only a couple do I thought I tried myself and write one.
I hardly ever get the second lead syndrome so when I do get it its something really interesting to me. Because there has to be a really strong second lead to make me want to give him everything instead of the lead. So far I can only recall 6 dramas were I got the second lead syndrome. Spoilers ahead…
This one is a really difficult one for me, because HanaDan has to be my favorite drama ever. I've watched it several times and it never gets boring. I'm very familiar with Hana Yori Dango because I've read the manga, watched the anime and also watched all the Asian versions (Taiwanese, Japanese, Korean and Chinese) but the Japanese version is my favorite of all.
When I read the manga and watched the anime I was totally onboard with Tsukasa and Rui never really caught my attention. But then I watched the drama and there the problem began. I really like Matsujun as Tsukasa and I find him really fitting for the part. He definitely has what it takes to be this cute but spoiled brat that falls in love with Makino. But then we have Oguri Shun, he really nailed it on his part as Hanazawa Rui, it was heartbreaking for me to see him love Tsukushi so much that he protected her from everything and everyone. And also his everlasting love was so touching, it was unconditional and how he decided to keep loving her and protecting her from afar made my heart melt. So really congrats Ogushun you made me tear apart and cheer for Rui, though I have to say I'm pretty satisfied with how the story ended for Tsukushi and Rui (not the part were they made Rui marry her and Tsukasa, it was really weird seeing him in those priest clothes >_< )
Cheese in the trap
This is a delicate drama to talk about I'm aware of it, because of all the controversy around how the lead Jung wasn't getting enough air time and the maybe the second lead had a sponsor theory. But leaving all that aside and focusing only on the story the drama told; for me it had to be In Ho, he was the one that was always beside Seoul, their interactions were really natural and they had always a good time when they were together. I think that they understood each other really well. On the other hand I had a very serious problem with Jung's character I couldn't really tell what he was thinking and all his manipulations and under the table methods were not really understandable for me. So for me In Ho-Seoul pairing was a better fit!
Oh this drama was a huge deception for me, I was hoping for a revenge drama with lots o scheming and turning points. And instead I got a so so drama. But well moving to the second lead syndrome. In this one it wasn't that the second lead was more charming than the lead. The thing was that Black and Swan didn't have chemistry and I never understood when Black fall in love with Swan therefore I was never motivated to cheer on them. That's why I thought Swan was better off paired with Woo Jin. So more than a second lead syndrome I think this was more of a discarding process.
Heroine Disqualified
This second lead syndrome comes from the manga. First I read the manga and then I watched the movie. And in this one I can't understand why Hatori choose Rita instead of Kosuke. Rita was really selfish in every decision he made, he put everyone ahead of Hatori. For me it didn't made any sense that she will not fall in love with Kosuke after all the effort he put in their relationship and everything he did for her.
The Heirs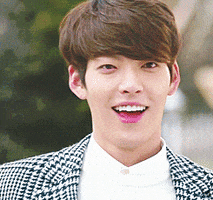 This one is a tricky one, because watching Young Do (Woo Bin's character) was like watching Tsukasa form Hana yori dango. So I really wanted Eun Sang to choose him. Because all the effort he made to change from the bad boy to the good boy. It's exactly as Tsukasa's change he was a spoiled rich brat, that didn't know better, but after meeting her he changes and starts showing a kind side. So you really want him to get the girl because he was so in need of love and warmth.
Personally I'm weak to this kind of characters because they are cold and ruthless not because they want to but because they grow not knowing love nor a kind and warm family. So when they start to change because they finally found someone that makes them want to be better it really turns my heart in to this big marshmallow that wants them to have love once in their life.
Pretty Man aka Bel Ami
Oh Pretty Man, this is a drama that I HAD to drop, and one of the reasons was that my second lead syndrome was so huge that I couldn't bear it anymore. And the other reason is that the lead was such a jerk that I didn't want to see him get the girl instead of the second lead.
Watching this drama was like watching two unrelated stories at the same time, I didn't get it at all, and it was like watching to different dramas in the same universe at the same time. Jang Geun Suk's character Ma Tae was the perfect jerk, but overall he was more worried in seducing this 10 women than in getting engaged or having contact with the leading lady (Bo Tong). This is why I was so confused, while he was seducing this 10 women we had Bo Tong and the second lead (David) having this cute relationship were he did everything a leading man is supposed to do with the heroine! And the song he wrote and then sang for her, it melted m heart <3 So it was like they were having their own party while Ma Tae was having his. There were any cute moments between the leads nor interactions were one can understand why Ma Tae will fall in love with Bo Tong. Instead he was always treating her like his secretary and errand boy while he was busy with his tasks of these 10 women, that frankly I couldn't care less about it. So for me they could have leave him doing that while they gave Bo Tong and David a cute happy ending, but unfortunately the second lead stays as the second lead!



Sinsajo (saga juegos del hambre)




La conspiración de Dan Brown




La maldición del titan (pecy jackson saga)




La batalla del laberinto (percy jackson saga)




El último olimpic (percy jackson saga)




Sentido y sensibilidad de Jane Austen




El símbolo perdido de Dan Brown




Inferno de Dan Brown




Orgullo y prejuicio de Jane Austen




Divergente




Insurgente (saga divergente)




Allegiant (saga divergente)




Legend de Marie Lu




Prodigy (saga legend) de Marie Lu




Champion (saga legend) de Marie Lu




Marca de nacimiento




Preciada




Eve




Once (saga Eve)




Rise (saga Eve)




Maze Runner




Harry Potter y la piedra filosofal




Harry Potter y la camara de los secretos




Harry Potter y el prisionero de Azkaban




Harry Potter y el caliz de fuego




Harry Potter y la órden del Fenix




Harry Potter y el misterio del principe mestizo




Harry Potter y las reliquias de la muerte




Eleanor & Park




El señor de los anillos la comunidad del anillo.





When I was in college I decided to take japanese classes, because I had to take one language course, and what better option that japanese.

Now I have 7 months working in a japanese company (from japanese origins), there are about 6 japanese working there giving support in different areas. The rest of us are normal mexican workers.

What I'm about to write is what happened when I had 3 weeks working there. I was walking around production area, doing what was a daily activity, confirming set ups kind of thing. When I see 2 japanese walking, and then they stopped an one of them approached me; at that moment he asked me this question "¿Qués estas haciendo?" (in spanish, which translates to What are you doing?) I was surprised to hear his spanish so I answered what I was doing naturally in Spanish. But then to my major shock he answered back "No hablo español" (which translates to: I don't speak spanish"). Until today that's something I can not understand, but maybe someday I can bravely asked him, why he asked me in spanish, when all he could say was about that?
After his shocking statement, I continued with a "Gomenasai", which really surprised him, and made him happy. He continued asking me 8i japanese) "Why do you know japanese", (do one has to have a reason for learning any language?) I answered him I learned it at college. At first he thought I went to a japanese college (which I would loved to do), but when I told him I learned it here at Mexico, he was more surprised than ever. Then he proceeded to introduce himself as O-san (he told me his complete name, but O-san is shorter to write) and what was his involvement in company matters, he asked my name and write it on katakana on his notebook, then he returned to his japanese colleague.
My heart was beating so fast as that was the first time I talked to a japanese aside from my japanese teacher, I thought I will never be able to do it, considering my japanese is still far from being fluent.
But that was just the beginning, because after he returned to his colleague, and said a few words, now this other japanese decided to approached me to. He came to me and directly asked me "Can you speak japanese" (also all this in japanese), which I answered I can a little. And just as hearing a recorder, he asked me the same questions O-san did (why did I know japanese, where I learned it, my name, etc.). Then O-san joined the conversation while this person introduced himself as M-san. Just one extra question M-san made me "You are new in the company, aren't you?" After that both left to continue their activities really happy, which made me really happy too.

That day I encountered O-san with 3 of the rest of the japanese, and he excitedly greeted me in japanese so the other ones could confirm my japanese. It was like they found a new toy which made them really excited and high tension!!!

While I was sharing this story with my sensei, he explained me they were excited because, they are far away from their country and finding one more person they can use their language makes them happy, also because for them who are weak in learning languages is difficult to believe one can learn japanese without going to Japan. (On the company there are several mexicans who can speak Japanese, but that is because they went to Japan and learned it there). So even though is difficult to me I'm trying my best to practice my japanese and become better day by day.

The only one who was missing to discover I could speak some japanese was the japanese plant manager, but that is a story for an other post as that has some weird parts as well.
Finally I decided to post in my journal, what normal journals should have, daily happenings.
Current Mood:

bored

I decided to start a list of all the drama quotes I liked and found when watching dramas.
1 LITRE OF TEARS
• Everyone feels pain. But surely, after suffering satisfaction will arrive. Even with sprots studying or other ordeals with life, it's like that for everyone. If we can beat the pain, on the other side a rainbow of happiness await us. That will definitely become a treasure. Let's believe in that.

AKAI ITO
• Meeting once might be a coincidence but meeting twice is fate.

CAIN AND ABEL
• Each of us lives with our memories. Some memories you can find if you try hard, but others no matter how hard you try to erase, you can never erase. Living as a person might just be that struggle and process we go through to avoid making those inerasable memories, and to firmly fade those memories away. The closer the person is that's given you painful memories, the deeper and sharper the scar, so for a very long time, you can't erase them. However the scars in those inerasable memories ultimately can only be healed through people. Everyone has at least one beautiful and happy memory to live with. Humans ultimately can only be saved by humans.

GHOST FRIENDS
• Any life can be changed to a sparkling life if the person has the will to do so. <ASUKA>

GIRAGIRA
• People don't change, because it's so hard, so many difficulties and in trying to overcome those difficulties, they pretend to be tough.
• Hard is the tiniest bit before happiness.

GOONG
• Just like how most of the planets have their own revolving cycles, humans, too, have their time of death in 2,500 years. Starting from now when 2,500 years pass by, all the things we are struggling now, we will struggle it again later and we will meet the same people we met before. <SHIN>
•In this world there are somethings that can not be forced upon, do you know what that is?
Things like fate, no matter how hard you try to grab hold of it you won't and even if you grab hold of it, it won't stay in your hands forever.

GREAT INHERITANCE
• Do you know what kind of people are the most foolish in the world? It's the people who can't hide their cards.

HAIKEI CHICHI-UE SAMA
• A place that I could not go. It's better not to create such a place, such a place and someone that you can't meet.

HANA KIMI REMAKE (2011)
•It's fine if you don't end with the future that you wanted. An expected future will limit any new potential.

HANA YORI DANGO
• Your tears won't buy you any mercy. As long as that heart of yours stays the same, nobody will forgive you. <HANAZAWA RUI>

HAPPY BOYS
• People that don't know loneliness will never be happy. Loneliness is a precious seed that exists to get happiness.

HELLO! MISS
• They say people get as much as they strive for.

KAREI NARU SPY
• I'm beginning to wonder if there's anything meaningful for hating anybody for such long time. Hating others, no matter how much and for how many years, nothing comes out of it. After all, it's only yourself hatred that grows. Such a life is pointless, isn't it?

MR. BRAIN
• No matter how painful the truth is, it's better to know it than to leave it hidden, right?

ORTHROS NO INU
• If there is someone you really want to protect you should make that person strong. So that even if you're not around, he can continue living on his own. That's what it really means to protect someone. <Ryusaki>

SUNAO NI NARENAKUTE
• Did you know? Diamonds cannot get damaged. It's hard, beautiful and sparkling. But because it's strange it can't be damaged.

STARS FALLING FROM SKY
• Do you know what the most loving way to treat the person who doesn't love you? Not loving them either.

TAIYOU NO KISETSU
• There is no such thing as a maze without an exit.

ToGetHer
• If all a person goes after is an image all they will get in return is an image.

UNUBORE DEKA
• Getting anxious and being distracted by other choices, only happens because you have no confidence in yourself. <SAEKI-san>

This is a story that if anything talks about friendship.
The drama follows the story of Shuuji (Kamenashi Kazuya) a popular guy that lives deceiving everyone around him just to be popular, Akira (Yamashita Tomohisa) a strange guy that wants to befriend Shuuji and Nobuko (Horikita Maki) a new girl student that pretty much acts as a zombie.
These two guys join forces and decide to transform Nobuko into a popular girl, giving her the nickname of "Nobuta".
Ending song: Seishun Amigo by Shuuji & Akira (Kamenashi Kazuya & Yamashita Tomohisa)
(
Opinión personal
Collapse
)
Majo Saiban is for me one of the biggest disappointments on suspense dramas.
This story is about a murder trial, and how strange things begin to happen to the lay judges just to make force their vote. That's pretty much the highlight of the story.
Insert Song: Keshin by Fukuyama Masaharu
Subbing team: Tomalicious
(
My personal opinion
Collapse
)